Product catalog
News
About our products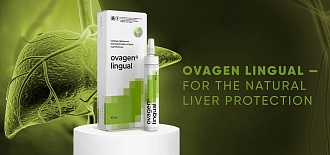 Treatment-and-prophylactic
For health, beauty and active life.
At present, it has become possible to significantly improve the quality of life and slow down the aging process of the body thanks to therapeutic and prophylactic drugs. The line of modern non-peptide parapharmaceuticals was created taking into account the latest scientific developments in the field of anti-aging medicine as an addition to the basic revitalization program based on peptide bioregulators.
The complex use of the presented products contributes to the normalization of metabolic processes, the restoration of lost functions of organs and body systems without destructive side effects, and creates a reliable basis for preserving youth, beauty and health.
In combination with peptide bioregulators, this class of parapharmaceuticals reduces the risk of malignant neoplasms and age-related diseases.