Product catalog
News
About our products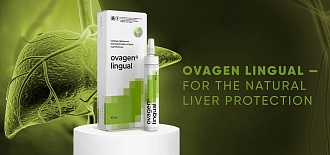 Actiman®. Men's confidence every day
03.11.2023
Men's health is self-confidence, lack of inferiority complex, long and happy sex life.
World Health Organization official statistics warns: about 160 million men in the world suffer from erectile dysfunction. Every tenth man over 21 years suffers from erectile dysfunction, about 50% of men over 40 years experience several difficulties related to erectile dysfunction, every third man over 60 years is not able to perform sexual intercourse. It has been established that male infertility is no less common than the female one and amount to about 45% of cases.
There is a common misconception among men that erectile dysfunction appears with age. This is not the case – age by itself is not related to potency disorders. The likelihood of various diseases increases with age and frequently the diseases become the true "culprits" of impaired potency. Alcohol abuse, smoking, sedentary lifestyle negatively affect the health of reproductive system.
Frequently men, who suspected the emergence of problem associated with decreased libido, erectile dysfunction, premature ejaculation and difficulties in conceiving, don't consult a doctor and are engaged in self-treatment.
This approach is not correct. The key to men's health is timely prevention. The sooner a man starts taking actions to prevent prostatitis and erectile dysfunction, the greater the probability of safety of his health and ability to fertilize.
The following actions will help support men's health:
Avoid acquiring sexually transmitted infections.
Avoid hypothermia, support the immune system.
Regularly visit the urologist;
Refrain from smoking, consumption of alcoholic beverages, drugs
In sedentary, insufficiently active lifestyle moderate physical activity is necessary (walking, running, tennis and other loads aimed at improving blood circulation in the pelvic area).
Regularly have sex with a constant trusted sex partner.
Adhere to optimal wakefulness and sleep regime with at least 7-8 hours of sleep per night.
Not to allow overwork, excessive stress and emotional overload, carry out stress relief in a timely manner.
Have a balanced diet.
Maintain health with therapeutic and prophylactic preparations.
Ensure that pelvic organs have sufficient nutrients to maintain reproductive function.
In order to prevent erectile dysfunction and effectively protect the prostate gland, The Peptide company products include a multi-component preparation Actiman® intended for improving male genitourinary system. It improves trophic processes in prostate gland, testicles and epididymis, as well as stimulates the processes of maturation of spermatozoa and their mobility in ejaculate. Actiman® possesses the property to reduce congestion and inflammation in pelvic organs. Besides, it improves blood flow to penile cavernous bodies and inhibits prostate adenoma growth.
Active ingredients of Actiman®:
L-ARGININNE replenishes the deficit of nitric oxide in the vascular endothelium improving the patency of the arteries, providing sufficient blood flow to the genitals during excitement, strengthening the erection and prolonging sexual intercourse. This component improves the rheological properties of the blood, increases its fluidity, reduces the likelihood of thrombosis, increases arterial elasticity, helping restore physiological narrowing and widening of the arteries. L-arginine stimulates testosterone production, improves the quality and quantity of ejaculate, rapid resumption of readiness for the next sexual intercourse. It provides mobility of spermatozoa: enhances the quality of spermogram and increases the chances of conception, especially in case of male infertility related to morphology of germ cells. L-arginine increases libido and provides anti-inflammatory effects.
L-CARNITINE and ACETYL-L-CARNITINE in combination provide normal spermatogenesis increasing the concentration of full-grown spermatozoa, their mobility and fertilizing ability.
SABAL PALM TREE (SERENOA) EXTRACT improves blood supply to the pelviс organs by relaxing the smooth muscles of the vascular wall, regulates activity of receptors to sex hormones and contributes to normalization of a hormonal background, slowly inhibits 5-alpha-reductase thus preventing converting testosterone into dihydrotestosterone, which inhibits the growth of adenoma. The ingredient is a sexual stimulant.
PRICKLY PEAR CACTUS FLOWERS EXTRACT reduces the severity of obstructive and irritating symptoms of benign prostatic hypertrophy, as well as contribute to the reduction of the gland size reduction. The extract possesses anti-inflammatory and diuretic action.
PUMPKIN SEED EXTRACT restores the process of urination reducing pain syndrome in patients with prolactinoma and prostatic hyperplasia (prostate adenoma).
PYGEUM BARK EXTRACT has an anti-inflammatory action, slowing down prostaglandin production in the prostate. The component provides anti-swelling properties, reduces prolactin levels and prevents cholesterol accumulation in the prostate. Pygeum bark extract stops the process of hyperplasia in the prostate gland, prevents sclerotic processes and helps prevent tumor tissue formation. It improves urinary system function, increases bladder elasticity, reduces the frequency and facilitates the process of urination, prevents genitourinary tract infection, contributes to hormonal balance restoration and normalizes reproductive system functioning.
MUIRA PUAMA EXTRACT restores potency and increases libido, positively influences psychological and physical aspects of sexual function.
EPIMEDIUM EXTRACT contains Icariin, which acts as phosphodiesterase inhibitor, i.e. improves erectile function and increases libido, enhances nitrogen oxide production (i.e. acts as arginine) improving blood circulation and accelerating nutrient and oxygen transport to the organs of small pelvis.
---

Recommended regimen of Actiman®:
Take 1 capsule of the preparation 2 times a day before meals. The duration of the course is 1 month. Repeated administrations 3-4 times during the year are possible.
Back to the list