Product catalog
News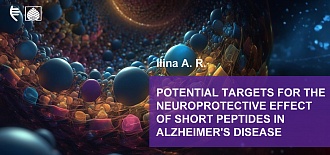 About our products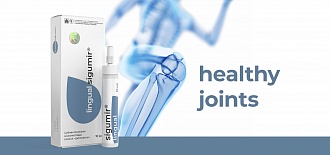 01.09.2023
"Sigumir lingual" for healthy joints
The effective care of joints and ligaments is a careful attitude and timely prophylactic measures to prevent the negative effects of high physical exertion.
Revilab peptide SL
Peptide complexes for sublingual use.
The world's first series of multicomponent bioregulators for sublingual use, created to prevent dysfunctions of various systems and organs, and treat existing diseases. The effectiveness of this form of application is due to the fact that the drug enters the sublingual space, covered in a dense network of veins located superficially under a thin layer of the oral mucosa. The drug penetrates through the mucosa and directly enters the bloodstream of the superior vena cava, bypassing the portal vein system and the primary transformation in the liver. Taking into account direct entry into the systemic circulation, the rate of the onset of the effect is several times higher than the rate of that when taking the drug in pill form.
The components of the rēvilab SL series bioregulators are peptides and extracts of plant-based origins, ideally combined with each other and targeting the root cause of diseases, as well as effectively preventing premature aging of the body.