Product catalog
News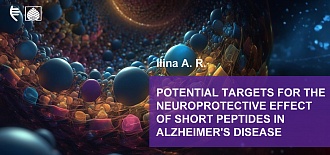 About our products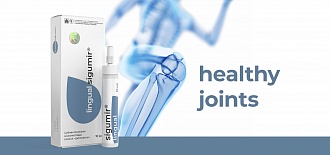 01.09.2023
"Sigumir lingual" for healthy joints
The effective care of joints and ligaments is a careful attitude and timely prophylactic measures to prevent the negative effects of high physical exertion.
Cosmetics
Peptides Cosmetics — is a promising direction in cosmetology. Peptides enter the deeper layers of the skin and influence the processes that take place in cells. They increase local immunity, thereby creating a barrier that protects the skin from damaging effects of UV radiation, free radicals, aggressive environmental influences and stress. Thus, the peptides in cosmetic products prevent the appearance of signs of aging.
The undisputed advantage is that they are safe and do not have any side effects. Peptides laboratory specialists have created a care program that allows you to look perfect 24/7, at any age. The developments of the specialists of the scientific department proved that premature age-related changes could be prevented! It is advisable to start their prevention from the age of 25–30. After all, every time we saturate our skin with vital components, we preserve our youth.
Peptides Cosmetics are manufactured at a European-level of production, which has been certified according to international quality control standards ISO and GMP.