Product catalog
News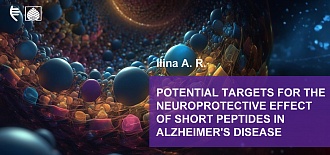 About our products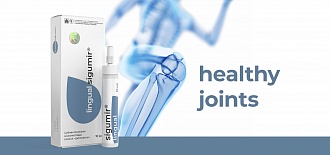 01.09.2023
"Sigumir lingual" for healthy joints
The effective care of joints and ligaments is a careful attitude and timely prophylactic measures to prevent the negative effects of high physical exertion.
Store №1 in Europe

Peptides ® — online store, exclusively and officially presented at the European market, offering highly effective products directed to preservation of youth, beauty and health. Now, the admirers of active longevity and healthy lifestyle, living not in Europe and the USA only but also worldwide, can order a wide range of peptide bioregulators, age-protectors and cosmetic medicines.
---




BEST PRICE

In our online store is presented production from the producer, that allows to offer high-quality production by competitive prices.
---




QUICK DELIVERY

In our online store are most considered wishes of our clients:

— simple, fast and convenient interface;

— payment of purchases is possible using all modern platforms of payment service providers;

— delivery of goods is carried out in few days by the advanced express DPD service
---




QUALITY GUARANTEE

For cooperation Peptide Product chooses perspective companies which have serious scientific and economic potential and are leaders in the branch. For this reason, the Research-Production Center of Revitalization and Health has been elected to a role of the main strategic partner. The priority direction of Revitalization and Health Center work is research and development in the field of aging prevention and the program of biorevitalization. Specialists of company`s scientific department suggest to take a look at problem of aging from a different angle and to be engaged not in elimination of consequences, but prevention of age changes emergence, bringing us to a conclusion that beauty and youth directly depends on the condition of organism in general.

We are leaders in the field of anti-aging technologies, peptide and non-peptide bioregulation, the only official representative of the St. Petersburg institute of bioregulation and gerontology. We possess the largest range of peptide production! Today we have presented more than 250 medicines which don't have analogs (peptide and non-peptide bioregulators which are used for the purpose of health, youth and beauty recovery).
Do you have questions?
Contact us:
Mon-Fri : 9:00-17:00
Sat-Sun : day off