Product catalog
News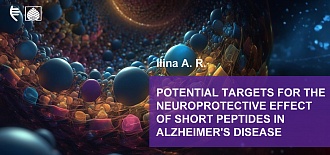 About our products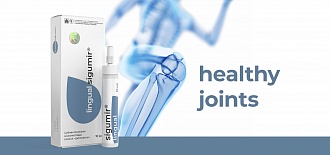 01.09.2023
"Sigumir lingual" for healthy joints
The effective care of joints and ligaments is a careful attitude and timely prophylactic measures to prevent the negative effects of high physical exertion.
The procedure of good purchase in our online store is very simple and consists of several steps.
1. ORDERING
After choosing goods, press the button 'Add to cart' — goods will be added to your cart.
Further, if you stopped choosing goods, press the button 'your cart'.
On the page 'your cart' all goods you have chosen you will be listed.

In the field 'Quantity' you can change quantity of goods for purchase. After change of quantity it is necessary to press the 'Recount' button for recalculation of total amount of the order.

In the 'Actions' column over each good is possible to make the following actions: remove goods from the cart, or layaway goods for future in 'favourites'.

It is also possible to enter a discount code into the respective field.

---
2. REGISTRATION AND ORDER CONFIRMATION
After input of necessary information about delivery of goods (the recipient's full name, delivery address, contact information, delivery option, payment method etc.) you need to press 'Place order' button.

The copy of the order will be sent to your e-mail, specified at order registration.

Attention! Incorrectly specified phone number, inexact or incomplete address can lead to additional delay! Please, carefully check your personal data at registration and confirmation of order.

After a while (usually within an hour) after purchase registration, our manager will contact you. It will be possible to coordinate the exact time and delivery periods, and also specify details.

Note: For regular customers there is a Registration in store`s website. At the office you can see your cart content, history of your orders, repeat or refuse the order and subscribe for store`s news.

---
3. PAYMENT AND PRICES
The prices on our website are final and don't demand surcharges under standard terms of delivery. All taxes are included in cost of goods.

Attention! For each separate order only one payment method is possible. Payment of the order in parts by various ways is impossible.

Possible payment methods:

Payment by credit card.
Is carried out online on our website while order registration through payment service provider of Swedbank.

Payment by Paypal.
PayPal does not share your financial information with sellers. They offer 24/7 monitoring on all transactions. PayPal uses encrypted security technology on both buyer and seller's ends to ensure a secure transaction. They offer PayPal fraud protection, and allow you to flag certain transactions as suspicious!

Do you have questions?
Contact us:
Mon-Fri : 9:00-17:00
Sat-Sun : day off