Product catalog
News
About our products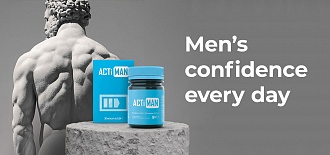 Peptides Product Catalog 2022
07.07.2022
Dear friends!
We are pleased to announce that the updated Peptides Product Catalog is available for purchase. The new edition consists of two parts: "Elements of Health" and "Elements of Beauty". Each section contains detailed information about the company's products, main components and recommendations for use. In addition, a description of new items in the company's assortment has been added to the catalog, so you can get acquainted with the new products right now.
Each section is still equipped with a QR code, with which you can quickly get to the company's main website and learn more about the product you like.
2022 has become a year of renovations, development, and striving for the future, using the knowledge, experience and achievements of the past and present. The new Peptides catalog is a great tool for business that clearly embodies these new ideas and the company's values.
Back to the list