Product catalog
News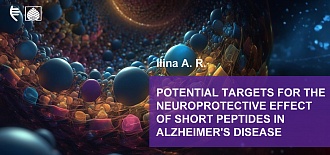 About our products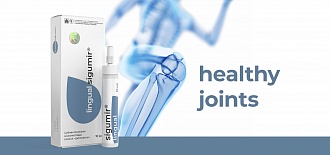 01.09.2023
"Sigumir lingual" for healthy joints
The effective care of joints and ligaments is a careful attitude and timely prophylactic measures to prevent the negative effects of high physical exertion.
Scientific lecture "The neurogenesis process"
11.09.2023
Dear partners and friends!
Recently we have launched a new series of articles within a framework of the Scientific-Information Center (SIC), which operates upon a current collaboration of the specialists of the Peptides company and Saint-Petersburg Institute of bioregulation and gerontology. As a part of this project, we have prepared a course of scientific lectures, in which experts in the field of medical science share the detailed coverage of the issues concerning peptide bioregulation processes for everyone interested in peptides and peptide therapy against ageing.
The topic of the new lecture within this section is "Peptides affect the maturation of neurons from stem cells (the neurogenesis process)". It will acquaint you with the neurogenic stimulation of the differentiated stem cells by the short peptides.
The scientific lecture is prepared by the senior research fellow of the laboratory for Molecular Mechanisms of Ageing from the Department of biogerontology of Saint-Petersburg Institute of bioregulation and gerontology; the senior research fellow of the Molecular Biomedicine Center - Saint-Petersburg State Research Institute of Phthisiopulmonology of the Ministry of Healthcare of the Russian Federation - Ekaterina Mironova.
You can get acquainted with the text of the lecture in detail following the link: read the report here.

Download presentation in English.
Let's keep abreast of the latest positive achievements in the world of medical science!
Back to the list