Product catalog
News
About our products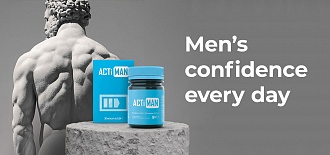 New treatment-and-prophylactic now available!
Dear friends!
We are glad to announce that we have a number of new treatment-and-prophylactic preparations, namely:
Regenart – powerful hepato-and chondroprotector
Calsil-Т – source of calcium and magnesium
Ardiliv – complex of active components for liver`s cells
Adestab– medicine for health of vessels
Gelmigon– antiparasitic complex
Revifort– oncoprotector of broad-spectrum activity
Renefort- neuroprotector
Chondromix- chondroprotector
Femalin– normalizes functions of female`s organism
Actiman- multicomponent remedy improving activity of men's urinogenital system.
All mentioned remedies are yet available for order on our website.

Back to the list