Product catalog
News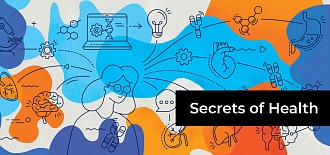 About our products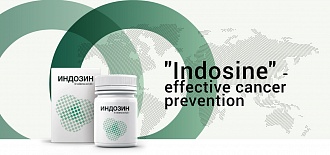 The new line — premium class active revitalizers for face and skin around eyes
The NPCRIZ company doesn't cease to surprise admirers of production with revolutionary developments in the field of anti-age cosmetology. Specially for those who are ready to uncompromising and radical fight against age changes and want to achieve the maximum effect by means of one product, is created the new line of premium class active revitalizers, including Revilab Evolution M — a men's active revitalizer for face and the line Revilab Evolution No. 3 — active revitallizers for face and skin around eyes with the telomerase inductor.
Telomerase — the enzyme which is responsible for immortality and youth of an organism. In anti-age medicine the telomerase activator (inductor) are peptides of an epiphysis. They are capable to activate a telomerase that extends cell`s life cycle for 40%
Revitalizers — a class of cosmetics for effective restoration and remodeling of all skin structures with the prolonged action. Their main objective — fight against visible signs of aging, protection against negative impact of environment factors, and dehydration. They allow to return cells to life, which gradually lose the functions, by activization of their internal resources.
Revilab Evolution No.3 revitalizers - the new effective creams-emulsions on the basis of professional peptide substances, having telomerase activity. They reduce 'biological age' of skin, fight against dehydration, fatigue, dimness, strengthen and sate skin with energy. Revilab Evolution No. 3 – beauty worthy admiration.
Specially for men, wishing to receive everything and at once, is developed the highly active revitalizer for face, working for result — Revilab Evolution M-Revitalizer.
The cream has the most powerful and technological components, the best solutions of modern cosmetology. Using M-Revitalizer is possible to achieve the same effect, as in beauty salon.
Its` function — to warn and slow down skin aging. The complex of selectively working peptides has the powerful restoring effect: with their help it is possible to reduce depth of wrinkles, eliminate signs of skin aging, make it elastic and smooth. The combination of plant extracts and low-molecular hyaluronic acid provides the moistening and regenerating effect. Cream is perfectly suitable for use after shaving.
Revilab Evolution M-Revitalizer — force of self-confidence.
Back to the list