Product catalog
News
About our products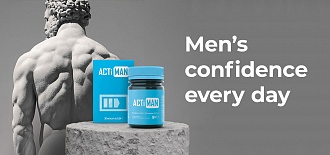 NPCRIZ — our strategic partner.


The research-production center of revitalization and health — the company of the international scale which is engaged in innovative developments in the field of presenilation prevention, the leader in the field of anti-aging medicine and biorevitalization. Its global status is evidenced by the fact that specialists of NPCRIZ scientific department regularly participate in events of the International association of gerontology and geriatrics and constantly impart experience with foreign colleagues in the field of anti-age medicine.

As the separate, dynamic, purposeful company, the Center of revitalization and health was created in 2010 and for the short period has reached high rates of development. Today production of NPCRIZ is presented in 25 countries, are opened more than 300 representative offices worldwide, including Europe, CIS countries, USA and Canada — such is result of active development in figures. For lifetime in the market the company has strengthened the positions and now dynamically develops, releases new highly effective products, expands scientific cooperation and geography of presence in different regions, opening the new dealer centers and representation offices.

The priority area of NPCRIZ work is research and development in the field of aging prevention and the program of biorevitalization. Specialists of company`s scientific department suggest to look at the aging problem under a new corner and to be engaged not in elimination of consequences but prevention of age changes emergence, bringing us to a conclusion that beauty and youth directly depends on condition of organism in general. The company introduces modern innovative programs of biorevitalization, which allow to turn back aging processes, carry out rejuvenation at the cellular level, restore mechanisms of regulation of all organs and systems activity.
Back to the list