Product catalog
News
About our products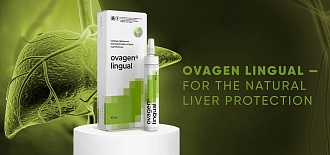 The new lecture within the SIC project
27.09.2023
We present to your attention the third video from the series of lectures on the scientific advances in the neurosciences and study of the products of the Peptides company with a view to therapy of pathologies, associated with various disturbances in functioning of the brain.
The new lecture is dedicated to the potential molecular targets of action of short peptides in Alzheimer disease (AD). The information is prepared by the research fellow of the laboratory for Molecular Mechanisms of Ageing from the department of biogerontology of Saint-Petersburg Institute of bioregulation and gerontology Anastasia Ilina.
We wish you a pleasant and useful viewing!
Back to the list